>

>

Walkin' After Midnight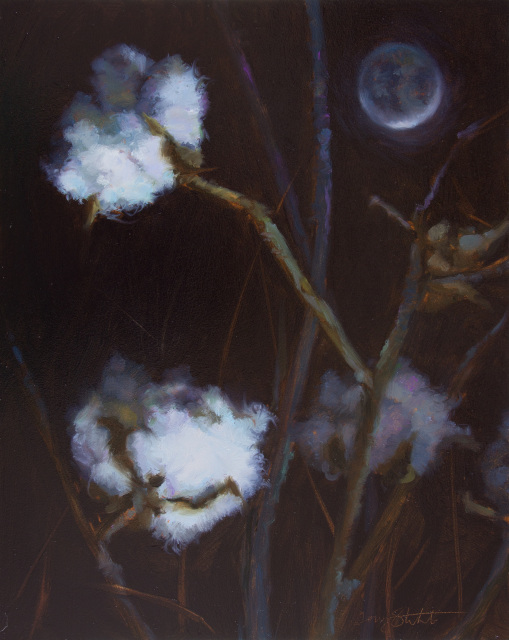 Walkin' After Midnight
SKU:
10x8x2
Oil on Panel
​Wood Cradled Panel
I go out walkin' after midnight,

Out in the moonlight,

Just like we used to do, I'm always walkin',

After midnight, searchin' for you.
~Lyrics from the song made popular by Patsy Kline.
The subject of cotton has been controversial of late because of it's association with slavery and oppression of poor in the South. Of course, I would never want a painting of mine to bring those connotations to someone's mind or to glorify pain. As a child, growing up in FL, I would only encounter cotton fields on long family road trips. It looked so beautiful, and at night the cotton bolls would glow in the moonlight. And classical country was always on the radio in our car. That's what this image brings to mind for me.
The fact that there is such controversy over a plant proves the power of visual imagery to take us back to a place and time, complete with sounds and smells. Did I mention my Dad's Aqua Velva?