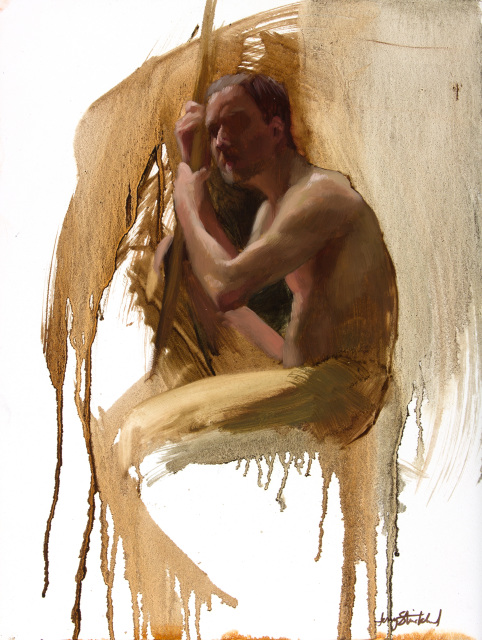 When I'm painting these I feel like I'm walking a tight rope, teetering on the verge of chaos. The loose, quick, brush work has to be balanced with just the right amount of control or the painting is lost in a big, sloppy, muddy, mess.

It's done in one sitting and finite time with the model, so while I might have liked to add a little more detail, the restrictions of the format don't allow it. And in the end it's for the best.

The control and chaos aspect of these studies is mirrored in daily life and having done them helps me accept life's uncertainty a little better. Maybe.