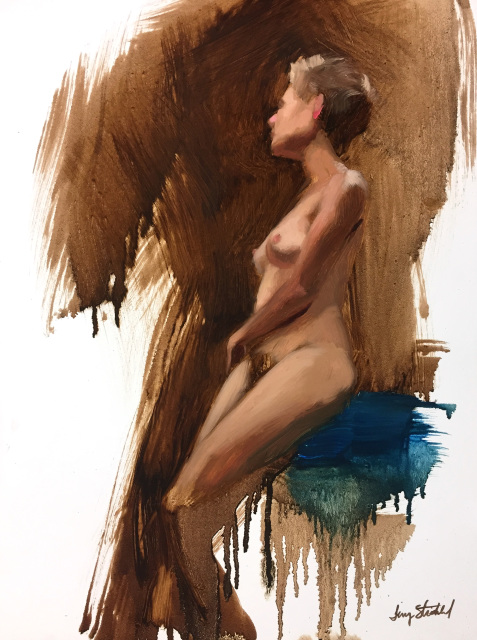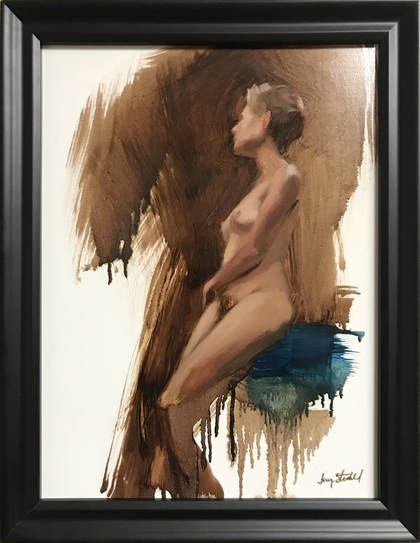 My studio paintings have a lot more control than these drippy studies, so learning to embrace the chaos has been a bit of a trip but embrace it I do! It's a great life lesson.
This was done at the life drawing group I attend in Birmingham. I started with a big fan brush and large sweeping strokes trying to capture the essence of the gesture of the pose. I suppose I'm looking for movement in a still pose.
I'm also trying to capture the model in perspective. You can tell that I was sitting for this pose rather than standing because you can see the underside of her chin, breast, and thigh.
---