>

>

Rainbow and Lemons -SOLD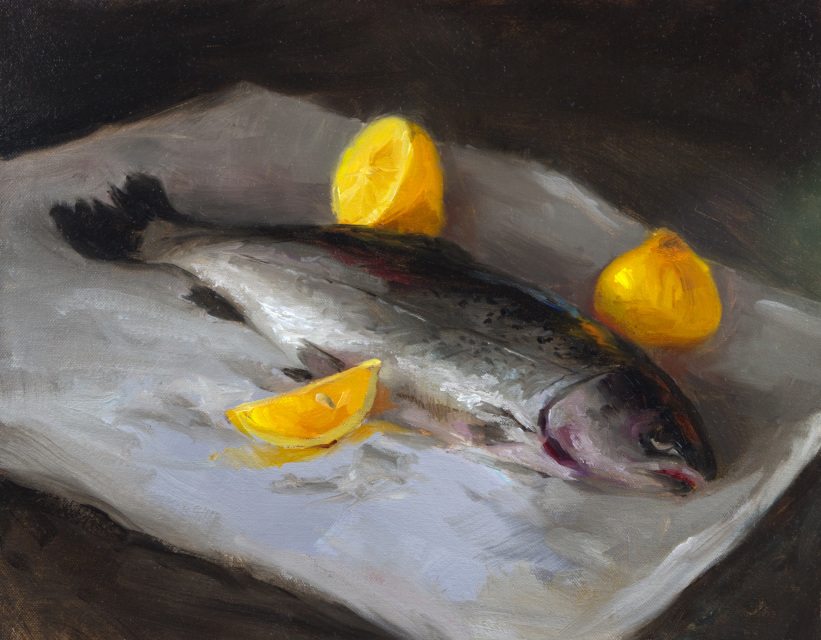 Rainbow and Lemons -SOLD
SKU:
11x14
Oil
Silver Leaf Frame
​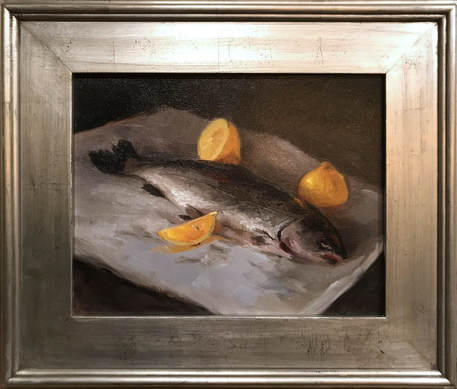 I love the way this painting looks in its antiqued silver leaf frame.

This was a fun project I did with my class. Turns out, fish with the heads on is a little tough to find in land-locked Birmingham, AL, but after a few stops and calls I finally located four colorful rainbow trout.

The next challenge was keeping them fresh for a full day of classes. I settled on laying them on butcher's paper, on top of a layer of ice. That worked pretty well for a little while, then the hot lights melted it and each still life had to be drained and more ice added.

All in all, it was a very eventful, and educational day. A good time was had by all. Except for maybe the fish, but they went into my compost bin. The circle of life complete.
---